Limited Edition Prints: Animals and Wildlife Art Prints

Red Rag Gallery is one of the leading UK Art Galleries for art prints and Limited Edition Prints from present day British Artists. And, there is a great choice of art prints featuring wildlife and animals. Throughout the year there are always new limited edition prints arriving at the gallery. Just follow this link to view the Latest Limited Edition Prints from Red Rag Gallery.
Throughout the year at Red Rag Gallery there is always new, exciting limited edition prints on show. These include litho prints, original art prints, canvas art prints and giclee art prints. To see the Latest Limited Edition Prints in the gallery follow the link. Alternatively Red Rag Galleries are open every day for viewing the very latest limited edition prints.
The Red Rag range of Limited Edition Prints features a number of British art categories including: Animals and Wildlife art prints; Architectural art prints, Figure and Figures art prints; Humourous art prints, Landscape art prints, Marine and Seascape art prints, Still Life art prints. This webpage is dedicated to Limited Edition Prints featuring Animals and Wildlife. If you are looking for a specific limited edition print of Animals or Wildlife and are unable to find one from our current range contact the gallery.
Limited Edition Prints: The Blorenge - David Day
Limited Edition Prints: Running Hare - Kate Fensom
Limited Edition Prints: Trotters - Madeleine Floyd
Limited Edition Prints: Goldfinches - David Inshaw
Limited Edition Prints: Young Pretender - Georgina McMaster
Limited Edition Prints: Quiet Inlet ' Lesley McLaren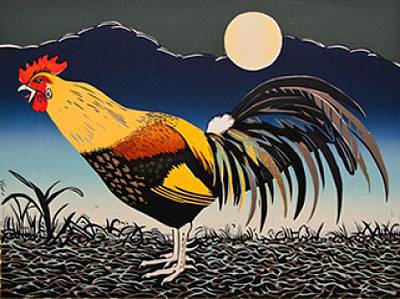 Limited Edition Prints: Jungle Fowl - Linda Richardson
Limited Edition Print: Calm Morning - Robina Yasmin
Buying Limited Edition Art Prints from Red Rag is simple with delivery normally within a couple of days of purchase service.
Red Rag offers the finest Animal and Wildlife art prints from leading British artists in a specially selected series of signed limited edition prints. Each signed limited edition print is individually numbered by the artist. For more information or to buy Animals and Wildlife prints:
CONTACT RED RAG NOW on 01451 832563 or outside UK + 44 1451 832563
Red Rag Gallery - Limited Edition Animals and Wildlife Prints